If 2019 was any indication, 2020 will be a relatively good time for potential homebuyers to make the transition to Homeownership. This is truly a great year for housing.
Over the last 12 months, interest rates fell by almost a whole percentage point and high demand resulted in a steady increase in home values across the nation. Current market projections forecast low mortgage rates continuing into 2020, providing potential buyers the opportunity to lock in favorable mortgage terms and start building long-term financial independence.
Let's break down the Housing Market's latest trip around the sun.
Strong Equity Gains
You often hear that one of the benefits of buying a home is building equity. But what exactly is equity? In the simplest terms, equity is the difference between how much your home is worth and how much you owe on your mortgage. It's the portion of the home that you own. Over time, through paying down your principal balance and your home's appreciation, you can build equity.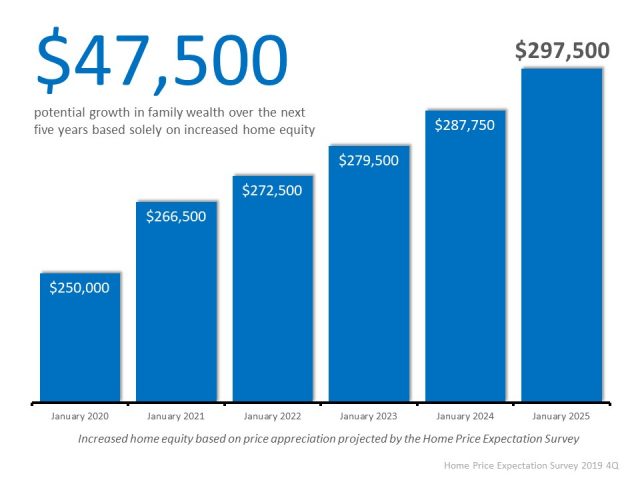 But it's important to note that some markets appreciate faster than other and there is no guarantee that your home will increase in value. It all depends on market conditions at the time you sell your home.
According to CoreLogic's most recent homeowner equity report, 2019 was a strong year for equity gains. On average, U.S. homeowners with mortgages saw their equity increase by 5.1% since the third quarter of 2018 and the average homeowner gained approximately $5,300 in equity over the past year.
Interest Rates Dropped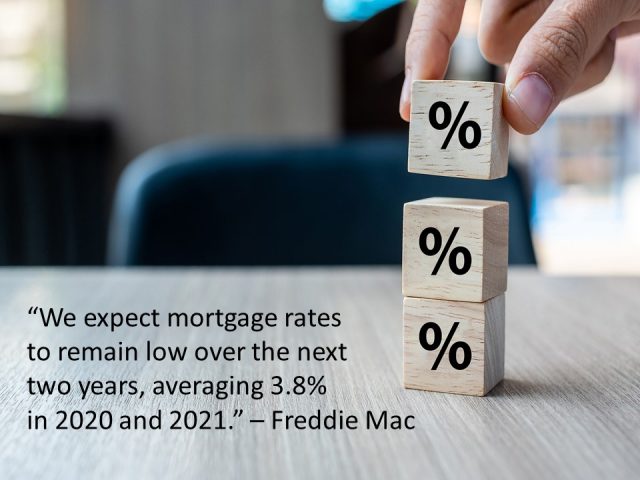 You've probably heard about the importance of shopping around to secure the best mortgage rates. Why is this so important? Your mortgage rate will play a significant role in how much home you can afford, and the lower the rate the better because rates will affect both affordability and your purchasing power.
2019 was a year of declining interest rates. According to our mortgage rates survey, the 30-year fixed-rate mortgage averaged an interest rate of 4.51% at the start of the year, but dropped to a low of 3.49% during September of 2019. Our latest forecast predicts that in 2020, rates will remain low, averaging around 3.8%.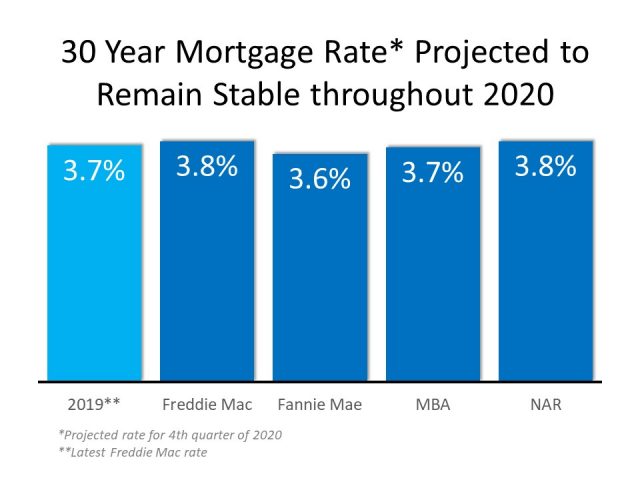 Whether you are in the market to buy, or are already a homeowner, there are opportunities for you to take advantage of today's low rates. In particular, 2019 saw a surge in refinancing due to low rates. Refinancing at a lower rate could allow you to build equity faster, lower your monthly payments and reduce the total amount of interest you'll pay over the life of the loan. Be sure to evaluate your personal situation with your lender and discuss if refinancing could make financial sense for you.
So, will 2020 be a good year to buy a home?
Taking a look back at the past year shows a strong and steady market. Based on the forecast, the outlook is promising for the housing market with interest rates projected to remain low and appreciation expected to continue as we settle in to the next decade.
We understand that buying a home is a huge investment, if you believe you're ready, learn more by clicking buying your first home.