You've reached the point in your life that you're ready to purchase a home, refinance your home, or build your home. 
Congratulations!
My name is Kahealani Haasenritter and I am Your Home Loan Superwoman.  I'm on a quest to encourage you to walk through Island Home Loan's doors with confidence, a quest to equip you with the game plan you need to own your own home, a quest to bring to life the American dream.
Best. Quest. Ever.
Because there is nothing more rewarding to me than to see how much owning a home can impact a family's quality of life, I want to show you how you can too.  I'll walk you through:
*How to get on track to buying your first home with little to no money down
*How to finance your purchase for a new home, second home, investment property or to build your dream home
*How to refinance to pull out money for investing, education, or other expenses
Basically, if you're ready, I'll show you how to turn your homeownership dream into a reality.
I graduated in 2007 with a killer Bachelor's Degree in Business Administration from the University of Hawaii at Hilo.  My love for the game of volleyball took me from the college courts of UH-Hilo and UH-Manoa, to the courts at the Olympic Training Center in Colorado Springs, CO to try-out for a spot on the women's national volleyball team, to an invitation to an exposure volleyball tour for professional volleyball overseas.
Fast forward a few years and life had plans for me beyond volleyball.  My entrepreneurial spirit lit a spark that turned into a flame and is now a burning fire, which ventured me to the family business of the mortgage and real estate industry, to insurance and consumer finance, and back to the mortgage and real estate industry.
This amazing and abundant life is made possible by God.  He brought into my life the love of my life, and together we created our most precious blessing, our son.  He chose the two best individuals in the world to be my mom and my dad, and two brothers who have been my most competent competitors and now favorite collaborators.  And not by luck, but by His purpose, he walked me through the doors to my new family at Island Home Loans.  And today He introduces me to you.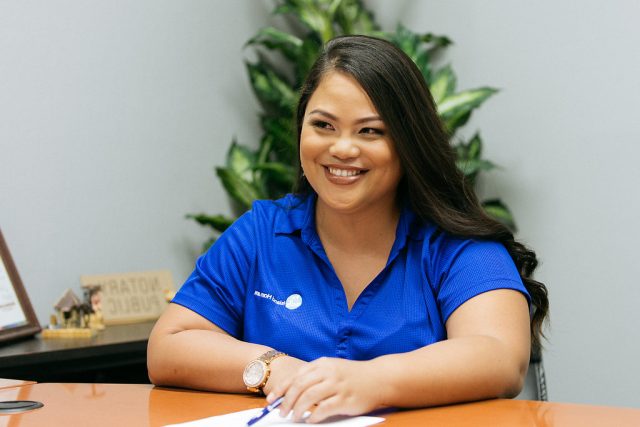 To get pre-approved by a qualified Loan Officer, contact me at Island Home Loans (808) 961-0605, (808) 769-9097, kahea@islandhomeloans.com, Facebook, or visit me at 688 Kinoole Street, Suite 209, Hilo, HI 96720 Monday-Friday 830am-4pm.