Veteran Home Loans are one of our loan specialties. We love helping the Men and Women who have served in our armed forces and we can help!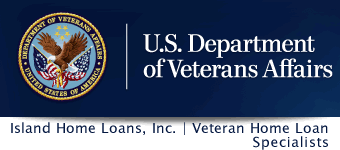 First, thank you for your service. We deeply appreciate the sacrifices you've made and are committed to making sure you get into a home loan that you can afford.
Second, let's meet so we can go over all your options. If you would like, you can streamline the process by filling out our online loan application form. This will help us do our homework before we meet. We can provide you with additional resources but here's a few that you may not have researched.
U.S. Department of Veterans Affairs VA helps service members, Veterans, and eligible surviving spouses become homeowners. As part of their mission to serve you, they can provide a home loan guaranty benefit and other housing-related programs. These programs can help you buy, build, repair, retain, or adapt a home for your own personal occupancy.
Island Home Loans can help you secure a VA home loan. The VA guarantees a portion of the loan, enabling lenders to provide you with more favorable terms.
More details on the Veteran's Administration "Veteran Home Loan" homepage or come visit with an Island Home Loan Specialist.
Also check out the eligibility requirements for veterans and current servicemembers including the National Guard and Reserves.
Note: It's important to keep in mind that we're only able to do purchase and refinances, no construction or remodel loans at this time. Mahalo!