If you've never bought a home the process can be daunting. At Island Home Loans we consider the borrower the most important part of this process. We have done everything possible to make the entire home loan and home buying experience fun and rewarding.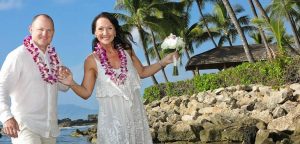 Finding the right home is critical. We want you to be happy in your new home. Buying a first home might be easier than you think. The difficulty is in knowing what you can actually afford. T0o often this comes later in home ownership, after the sale and often after the first year of ownership. We understand that working with a great team makes all the difference.
Our Island Home Loan's experienced staff helps guide our clients to financial and personal happiness. Often our clients are first time home buyers seeking a loan. Your down payment, interest rate, credit score and the number of years required to repay a mortgage are all carefully considered.
"Depending on your lender and the type of loan you choose, your required down payment can range from 2.25% to 20% of the purchase price of the home. Establishing a monthly budget will help you put away enough money for your down payment." –Discover
Our loan analysis team will review your options and help you fill out a loan application. The application is a critical part of the process. It's the first step in learning your options for various loan products in Hawaii. Veterans may apply for 100% financing available through VA and USDA loans. First time homebuyers and other programs can be identified by Island Home Loan professionals. From purchasing undeveloped land to buying a second, third or vacation home, we help you figure out your finances and sort out the details of the various programs for which you may qualify.
To make this process as easy as possible, we've created an online loan application. This application provides our expert analysts with information. After we receive your application we'll do a comprehensive review. We'll have a few questions but getting the application completed is the first step to getting started.
So if you're looking for options, please consider filling out our online Island Home Loan application form. It's quick, easy, painless. The short form provides you and Island Home Loans with the insights we all need to understand your unique situation. Our goal is to provide you the best possible loan program in Hawaii.