If you're currently feeling the stress of affording your mortgage payment, or if you know someone who is, there's still time to get help through forbearance. For homeowners experiencing financial hardship this year, the CARES Act provides mortgage payment deferral options, creating much-needed relief in these challenging times. It's important, however, to understand how forbearance […]
This year's record-low mortgage rates sparked high demand among those seeking to purchase a home. Current homeowners, however, haven't put their houses on the market so quickly. This makes finding a home to buy today challenging for many potential buyers. With an obstacle like this, those searching for their dream homes may be pressing pause […]
In 2020, buyers got a big boost in the housing market as mortgage rates dropped throughout the year. According to Freddie Mac, rates hit all-time lows 12 times this year, dipping below 3% for the first time ever while making buying a home more and more attractive as the year progressed (See graph): When you […]
In the United States, there are many valuable benefits available to Veterans, including VA home loans. On Veterans Day, we honor those all who have served our country and thank you for your continued dedication to our nation. For over 75 years, Veterans Administration home loans have provided millions of Veterans and their families the […]
Today we have some rent vs. buy tips to help you decide what's best for you. According to the U.S. Census Bureau, median rent continues to rise. With today's low mortgage rates, there's great opportunity for current renters to buy into homeownership that stretches each dollar a little bit further. While the best timeline to […]
Americans will decide our President for the next four years. That decision will have a major impact on many aspects of life in this country, but the election won't dampen the housing market. Residential real estate buyers remain optimistic. Analysts will try to measure the impact feasible changes in regulations might have on housing, the […]
You may have heard that pre-approval is a great first step in the homebuying process. But why is it so important? When looking for a home, the temptation to fall in love with a house that's outside your budget is very real. So, before you start shopping around, it's helpful to know your price range, […]
Mahalo to our community for voting us "Best of East Hawaii" for nine years and running! We're truly honored to have been  voted Best of East Hawaii Mortgage Company for 2020!  A huge thank you to our family and friends, our business partners, and our past and current clients for your continued support! We owe […]
The Coronavirus (COVID-19) has caused massive global uncertainty, including a U.S. stock market correction no one could have seen coming. While much of the news has been about the effect on various markets, let's also acknowledge the true impact it continues to have on lives and families around the world. With all this uncertainty, how do you […]
If 2019 was any indication, 2020 will be a relatively good time for potential homebuyers to make the transition to Homeownership. This is truly a great year for housing. Over the last 12 months, interest rates fell by almost a whole percentage point and high demand resulted in a steady increase in home values across […]
What's in store for the U.S. Housing Market in 2020? With low interest rates, modest inflation, and a solid labor market, there are many reasons to be optimistic about housing this year. In 2019, a sustained drop in mortgage rates and a strong labor market helped the U.S. housing market to rebound in the last […]
As the year comes to an end, we'd like to thank our clients and business partners for your continued support throughout the years. Thank you for an incredible 2019 and we look forward to working with you in the new year!  Here's to a fresh start…Let's toast to new beginnings and clean slates! Let's make […]
From our ʻOhana to Yours, May your holiday be filled with wonderful memories. Wishing you a Christmas surrounded by your loved ones! REMINDER: If you purchased your primary residence this year, make sure you turn in the Home Exemption form before December 31st! And, if you purchased in previous years and didn't turn it in, […]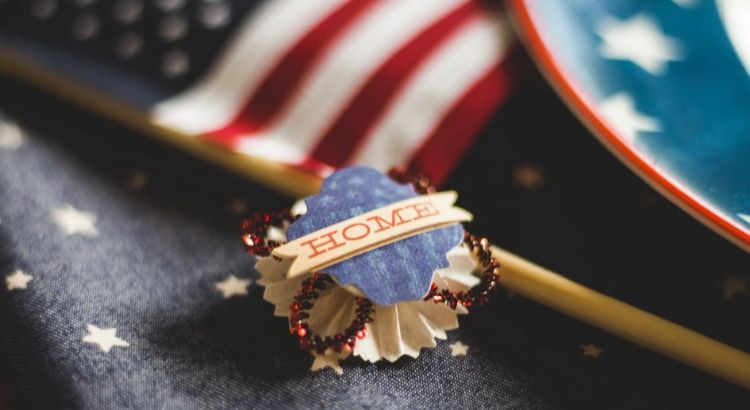 This year marked the 75th Anniversary of VA Home Loan Benefit offerings through the Servicemen's Readjustment Act, also known as the GI Bill. Since 1944, this law has created opportunities for those who have served our country. Facts about VA Home Loans: Nearly 24 million home loans have been guaranteed by the Veterans Administration. Nearly […]
We Understand. Becoming a homeowner can be a daunting process for anyone, especially young adults or those without experience making such a big purchase. If you are a First-time homebuyer, you are probably overwhelmed at the many loan options available to you today. While there isn't a First-time Homebuyer's loan in particular, there are minimum […]
Verification of Assets & Reserve Requirements on a Mortgage Application If you claim to have assets on a mortgage application, be prepared to verify them. Just what does that mean? Essentially, the lender is going to inspect those funds inside and out. They need to know where the funds came from and how you received […]
One of the first things lenders look at when determining your eligibility for a home loan is your credit score. You don't need perfect credit to qualify. When a lender is considering you for a home loan, they are simply looking for your ability to repay your mortgage, without the risk of you defaulting on […]
The next most important factor are your mortgage debt ratios. Lenders look at your DTI to make sure that you have enough disposable income to cover the daily cost of living. Each program has its own debt ratio requirements. Conventional Loan – Just as we said with the credit scores, conventional lenders have the toughest […]
No matter which program you choose, you'll need to prove that you have stable income & employment. Lenders need to know that you can afford the loan beyond a reasonable doubt. Typically, you'll need at least a 2-year employment history. It helps if that history is at the same job and not at multiple jobs. […]
Many people believe that buying a home is out of reach, as it will take years to save 20% for a down payment. Good news! Your down payment can be less than 20%! In fact the average down payment for First-time homebuyers in 2017 was 5%, and 10% for repeat buyers, according to the National […]
Mahalo to our community for voting us "Best of East Hawaii" for eight years and running! We're truly honored to have been  voted Best of East Hawaii Mortgage Company for 2019!  A huge thank you to our family and friends, our business partners, and our past and current clients for your continued support! We owe […]
Freddie Mac recently released a report entitled, "Perceptions of Down Payment Consumer Research." Their research revealed that, "For many prospective homebuyers, saving for a down payment is the largest barrier to achieving the goal of homeownership. Part of the challenge for those planning to purchase a home is their perception of how much they will […]
Why Get Pre-approved? In many markets across the country, the number of buyers searching for their dream homes outnumbers the number of homes for sale. This has led to a competitive marketplace where buyers often need to stand out. One way to show that you are serious about buying your dream home is to get […]
Why is there so much paperwork required to get a Mortgage? When buying a home today, many ask…"Why is there so much paperwork mandated by the lenders for a mortgage loan application?" It seems like they need to know 'everything' about you. Furthermore, it requires three separate sources to validate each and every entry on […]
Finding your dream home is an exciting adventure that, at times, can also feel all-consuming. On a good day, it's fun to swipe through listings and whiz through every open house in your area, but after umpteen hours of it – and perhaps a lost bidding war or two – it can almost drive you […]
The Voting Ballot for 'Best of East Hawaii for 2019' is now open! It's that time of year again! Click the link below and vote Island Home Loans for Best Mortgage Company. Scroll down to BEST BUSINESS and type in 'Island Home Loans' under Mortgage Company. Be sure to vote in at least 20 categories for […]
Here's 3 questions you need to ask yourself before buying a home… Why am I buying a home in the first place? Where are home values headed? Where are mortgage interest rates headed? If you are debating about purchasing a home right now, you are probably getting a lot of advice. Though your friends […]
Life is filled with tough choices and Americans are facing a big one: Should we continue to support the dream of homeownership? Survey data continues to show that the vast majority of Americans believe that buying a home is a solid financial decision. So, why does Homeownership matter? Let's take a look at the facts… […]
Your Financial Health depends on getting the right home mortgage. And what you don't know will cost you…Big Time! There ought to be a warning label on mortgages: "These rates and terms could be hazardous to your financial health." That's because most people shopping for mortgages think that they are as simple to buy as airline […]
Many renters still believe persistent myths about homebuying, including… Myth #1: A 20% down payment is required to buy. Many people believe that buying a home is out of reach, as it will take years to save 20% for a down payment. Good news! You can put down less than 20%! In fact the average […]
As the year comes to an end, we'd like to thank our clients and business partners for your continued support throughout the year. We look forward to working with you in the new year! Here's to fresh starts and new chapters in our lives! Wishing this is the year all of our dreams come true! […]
Mele Kalikimaka to you! From our 'Ohana to yours, May the peace, love, and joy of the Holiday Season be yours throughout the year! REMINDER: If you purchased your primary residence this year, make sure you turn in the Home Exemption form before December 31st! And, if you purchased in previous years and didn't turn […]
Many new homebuyers assume that they must work directly with a bank or lender. Truth is, while working with a bank or other type of lender is an option, it's not always the BEST one. Working with an Independent Mortgage Broker brings benefits to the table that banks and lenders can't. For anyone who doesn't […]
Mahalo to our community for voting us "Best of East Hawaii" for seven years and running! We're truly honored to have been voted Best of East Hawaii Mortgage Company for 2018! Thank you to our family & friends, our referral partners, and our past & current clients for supporting our continued success! We will continue […]
Are you or your clients, family or friends, displaced from the Volcanic Eruption/ Lava Flow? The National Association of REALTORS, through the REALTORS Relief Foundation, approved the financial funds for Hawaii Island REALTORS to assist residents affected by the Lower Puna lava flow with monthly mortgage expense or rental cost due to displacement. Their goal is […]
Loan program available for lower Puna lava flow disaster victims to purchase a home. This is an FHA Loan Program. Qualified borrowers only. Are you an owner or renter that has been displaced by the recent lava flow? If so, can you provide proof that your previous residence was destroyed or severely damaged? If you're […]
ATTENTION: Your Island Home Loans Team is currently researching home loan options for disaster victims. Stay tuned as we gather the specific guidelines that need to be met in order to begin offering this program. We don't want to provide any false information to current homeowners and renters in the affected areas who are already […]
It's that time of year again! The Voting Ballot for 'Best of East Hawaii 2018' is now open! Click the link below and vote Island Home Loans for Best Mortgage Company. Last day to vote is Friday, June 8th. Voting ends at midnight. Be sure to vote in at least 35 categories for your vote […]
Our Expert Mortgage Loans Officers will provide guidance, insights and everything you need to get started with the right loan program. The time is now, we are your local mortgage team. "One in five home loan customers won't be able to meet their repayments if interest rates rise" News is coming in from the Reserve […]
It's an announcement we've waited over two years to hear but, yes! VA will now guaranty loans on homes with water catchment tanks in Lava Zone 2 and above!  It was a real blow when it was taken away in late 2011.  With some lobbying work by our politicians, including Representative Tulsi Gabbard, VA has […]
If you've never bought a home the process can be daunting. At Island Home Loans we consider the borrower the most important part of this process. We have done everything possible to make the entire home loan and home buying experience fun and rewarding. Finding the right home is critical. We want you to be happy […]
Veteran Home Loans are one of our loan specialties. We love helping the Men and Women who have served in our armed forces and we can help! First, thank you for your service. We deeply appreciate the sacrifices you've made and are committed to making sure you get into a home loan that you can […]
Lenders need to see two year job history in the same line of work.  Good news if you went to school for your field, this may factor into your job history with supporting documentation (transcripts, diploma, etc.) Gaps in employment over the past 24 months will need to be explained and second jobs are often not factored […]
Most lenders that we work with currently have a minimum credit score requirement of 620.  Lenders use the lowest "middle score" of all borrowers applying for the loan.
FHA loan limits for 2014 have been reduced from 2013.  In some counties, the limits are being lowered over $100K.  Some loan limits are below 2014 conforming loan limits.  The lower loan limits will be effective with FHA case numbers issued on January 1, 2014 through December 31, 2014.  FHA case numbers can be issued […]
The Consumer Finance Protection Bureau (CFPB) is an entity formed by the government to oversee and maintain compliance of any companies doing real estate mortgages.  Regulations drafted by the CFPB will change the definition of a qualified mortgage for any loan applications received on and after Jan. 10, and many consumers may find themselves unable to meet […]
The Federal Housing Financing Agency (FHFA) who oversees Fannie Mae and Freddie Mac, confirmed that conforming loan limits will remain unchanged from 2013 to 2014. This is great news as a few weeks ago, officials were indicating that we could see conforming loan limits reduced in early 2014. Loan amounts above conforming limits are considered […]
It's ideal to have three to four lines of credit in good standing for two years or more. Your credit lines should be used once a month with less than 30% of the credit line in use for revolving debt. New credit lowers scores and old established credit that is paid on time raises credit […]
Be prepared to provide all pages (even if blank) of your two most recent, consecutive bank statements.  If bank statements show any deposits that are non-payroll, we must know where the deposit came from, e.g. copy of check, invoice, etc. to prove source. Lenders want to know where your funds came from.
If you have a stock or bonds account, cash value life insurance, investment or retirement account that you're not planning on using for down payment, often times these accounts are great to have on your application to show you have "reserves" after savings and checking.  Additional assets add financial strength to your application.
We're honored to have been voted the Best of East Hawaii Mortgage Brokers for 2013!!  We defintely have to thank our customers and referral partners for supporting our continued success.  We're in this together!  So, if there is anything we can do for you…even as small as answering a question, please don't hesitate to call […]
Home Affordable Refinance Program – Refinance even when you're underwater!!  Take advantage of LOW RATES!! Fannie Mae and Freddie Mac are allowing UNLIMITED Loan-To-Value  for borrowers whose loans are currently owned by either of them and were purchased by them prior to April in 2009.  This opens the doors for many homeowners. Restrictions do apply […]
Thank you to the Big Island community for voting Island Home Loans, Inc. the "Best Mortgage Company in East Hawaii" for 2012.  We are humbled and thank you for your continued support.  Aloha Kakou!
It is hard to imagine the interest rates today are below 4% AND home prices have dropped significantly AND STILL people are still hesitant to refinance to lower their monthly payments, AND new homebuyers are not buying when the rates and prices are so low. The public does not have any confidence that things are getting […]
Hello Friends! Check out this article from Yahoo! Finance that talks about what it takes to get a loan these days. We're ready to help you with all your financing needs!
There were a ton of foreclosures seriously starting in 2007 due to the mortgage crisis that brought the economy down. The banks were super over-burdened with the abundance of foreclosure documentation…….so they did many shortcuts in doing fraud, omitted notary for signatures, had clerks sign legal documents without reading them, no chain of title docs, […]
I have a New & Wonderful program to help homeowners save their home from foreclosure. I can lower you mortgage payments and there are NO Points or Lender Fees. This can help you save and stay in your home. Call me at 961-0605 or 345-6478 to see if you qualify.
November 24, 2009 Nearly One In Four Borrowers Underwater (Dow Jones) The proportion of U.S. homeowners who owe more on their mortgages than the properties are worth has swelled to about 23%, threatening prospects for a sustained housing recovery. Nearly 10.7 million households had negative equity in their homes in the third quarter, according to […]
Check out the website ( in the link below ) for answers to all your questions about the Tax Credits. Resource Website
Latest News in Mortgage Industry
Click on the link below to see a clip from 2007 on YouTube…… Bismark Mortgage featuring Island Home Loans
Click below for a link to the whole story. Tax Credit Extension for Military
Just wanted to acknowledge Gary Young, Larry Lau, and Gary Bartolome for their outstanding effort at last weekends Habitat for Humanity 5k walk-a-thon. Great job gentlemen !
VA's Home Loan Program is for veterans, active duty military personnel, and certain members of the reserves and National Guard.  VA's program provides an excellent product and benefit for those individuals who have served or are serving to protect our families and our nation. Some of the benefits of a VA loan are: 100% financing […]
Saturday, August 22nd from 7am-10am is the 2009 Walk-a-thon presented by Hale Aloha O Hilo Habitat for Humanity. This is a great organization that helps our local families achieve pride and home ownership. For more information about participating or donating to the cause, you can go to their website www.hilohabitat.org Go Team Island Home Loans!!
If you're planning to claim the credit and haven't started looking for a home, your clock is now officially ticking. You must be closed on your new home on or before December 1. Based on a purchase closing of 60 days; your $8,000 is in jeopardy unless you go under contract prior to October 2, […]
http://ping.fm/U5kvB Mortgage applications  are on the increase despite borrowers concerns of unemployment. Click on the link above to read the article from CNN Money.com
Mortgage giant Fannie Mae officially declared in its June selling guide that it would no longer purchase or securitize mortgage loans in the Big Island's lava zones 1 and 2, where the probability of lava flows is greatest. Here is a link to the full article in the Star Bulletin http://www.starbulletin.com/business/20090719_Lava_loan_meltdown.html
Latest news on the new appraisal rules Click on the link above for more information on what is happening now.
Stop Foreclosure YouTube Here is a kind of educational video channel that can be both worthwhile and necessary to people facing financial trouble and possibly foreclosure of their home. Remember lenders don't want to own your home, they have enough of them already. If people are prepared when they call for assistance, it will most likely make the […]
Don't worry! Island Home Loans is still here and offering many new financing options! We are working on revising our advertising and did not get it completed before our old ad finished. Just as soon as we complete our new advertising brochures, flyers, mailers and newspaper ads, we will have the smiling faces of Island […]
Are you in the process of building your dream home and things get a little more expensive than you had budgeted? If your are afraid of running out of money or to have your credit cards to their max, NOW is the time to get a Construction Completion loan. You can get enough money to […]
It is true that mortgage interest rates have been rising over the past several weeks. With today's best rate at 5.25%, it is still at record lows and a great time to buy a home. There are numerous programs available that allow up to 100% financing and don't forget the great $8,000 tax incentive to […]
If you're dragging around bad credit scores, you'll pay more for car loans, credit cards and especially mortgages. Maybe your credit is OK, but you'd like to make it better. After all, the better your credit is, the lower the interest rates you can get on car loans and credit cards. And these days, having […]
Even with the uncertainty in the mortgage market, interest rates still remain at record lows. All homeowners should look at the savings a refinance would bring, in either a lower monthly payment or the thousands of dollars that would be saved over the life of the loan. For a full breakdown of savings please contact one […]
Tagged interest ratesmortgagesave money